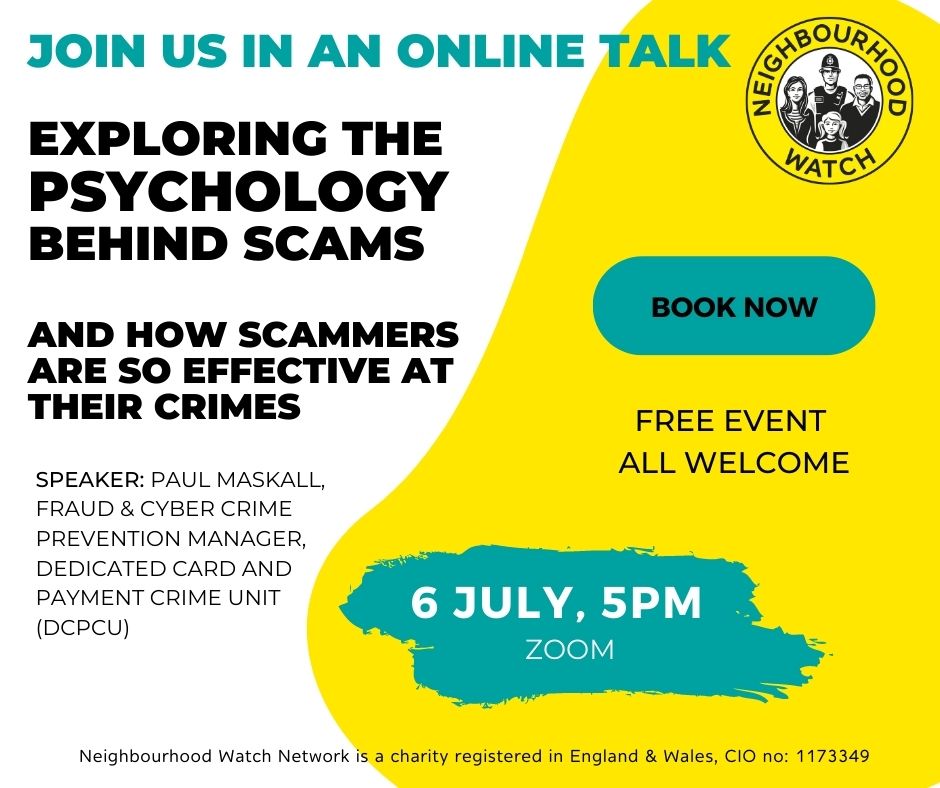 14th July, 5pm – Insights into how a fraud case is investigated and how not to be the next victim.
23 July, 5pm – Scams awareness training from the Friends Against Scams Initiative.
30th July, 5pm – Don't get hooked by scammers! What you need to know about flubot and phishing scams.
To book a place go to www.ourwatch.org.uk/webinars and click on any of the webinars you wish to attend, to register.